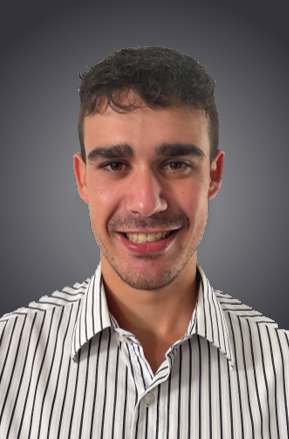 Trent Piccicacco | trent@daa.com.au
BSc (Hons), BComm (Curtin)
Consultant Statistician
Trent graduated from Curtin University with First-Class Honours in Mathematical Sciences, having previously completed a double degree in Data Science and Finance.
With a particular interest in Sport, Trent gained valuable experience as an intern with the Fremantle Football Club, before joining Data Analysis Australia in March 2022. He has applied his skills in data science to great effect, working across the transport and energy industries, and has gained good grounding in the design and analysis of surveys.
Trent is passionate about extracting interesting insights from data and machine learning models, priding himself on communicating technical results easily through strong public speaking and the use of interactive visualisations.
Outside of work Trent is an avid player, coach and watcher of Soccer and other sports. He also feels strongly about community involvement, volunteering for several charity organisations.